WordPress website maintenance
Got A Backup or IT Staff?
You have insurance for your home in case of a disaster? Right…
You wouldn't leave the door wide open to your home as well while you were not there.
Well, there are some risks with owning a website as well in today's age.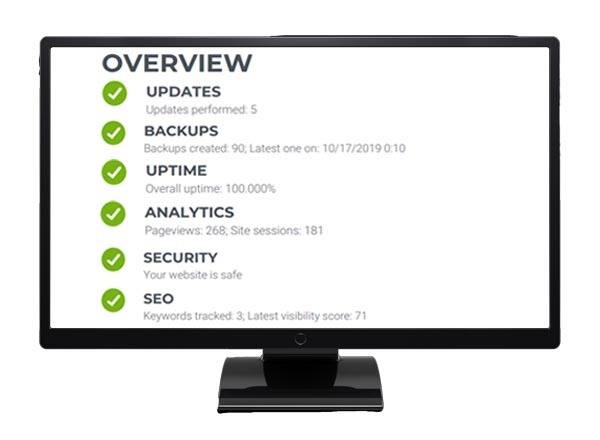 Investing in a maintenance plan for your WordPress website will protect & give you piece of mind for your home/business.
WordPress is known for it's flexibility and versatility. This fact make WordPress one of the most widely adopted open source platforms available.
The WordPress development team does an amazing job at keeping up with bugs and introducing new features.
Unfortunately, most WordPress websites don't benefit because they are not updated on time and maintained properly, making them vulnerable to malicious attacks, hacks, and spyware.
All it takes is one outdated plugin or component and your site is vulnerable and could be attacked.
Click the link below to download a sample report.
Your website's backups are saved daily on Amazon S3 secure cloud storage for 90 days.
Should anything happen we have all your WordPress files and database stored remotely for easy access to restore.
We proactively scan core, theme, and plugin files daily to ensure they're up-to-date.
This helps to prevent any security issues when plugins, themes, and WP has updates.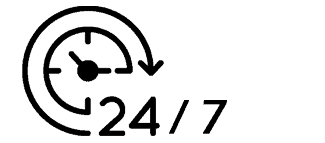 Your website won't do you any good when it's down.
A down website can drive business to your competitors.
Let us keep an eye on your site's uptime, so we can take action if it goes down (even for a second).
Redwood Maintenance
If you have a landing page, blog or simple 1-3 page site, this plan is all you need.
Monthly scheduled cloud backup

WordPress core updates as released

Monthly content health check

Weekly security monitoring
Pinetree Maintenance
This plan is tailored for small businesses, contractors, schools, non-profits, and organizations.
Detailed report emailed weekly with your data.

Scheduled daily cloud backups

WordPress core updates as released

Weekly content health check

24/7 security & uptime monitoring

Spam comment check and cleanup

Weekly site vulnerability checks

Weekly performance checks

SEO Ranking w/ keyword and competitor reporting
E-Commerce Maintenance
This plan is tailored for eCommerce sites.
Detailed report emailed weekly with your data

Includes everything in the Pine Tree Plan plus added maintenance and security for eCommerce.

This plan also includes 1 free hour of minor content updates on your existing pages.​
Click below to schedule a free 1 on 1 assessment call for your business. We will help you discover where you are wasting money on marketing and help to develop a strategy.
Whether it is a blueprint for SEO or a custom sales converting website, you can expect us to deliver.